Mobile devices are growing and so is their usage. There is a huge number of people who use mobile devices to connect with businesses. Therefore it's important to put more marketing efforts towards mobile consumers. When it comes down to it, mobile marketing is a broad term. However, it includes different areas. Such as analytics, responsive designing template, app creation, etc. With new technology, it's essential for digital marketers to update their tactics with technological growth. Most importantly, you need to tweak your marketing strategies in order to cater to the consumer. With the right mobile marketing plan in place you can greatly improve your traffic!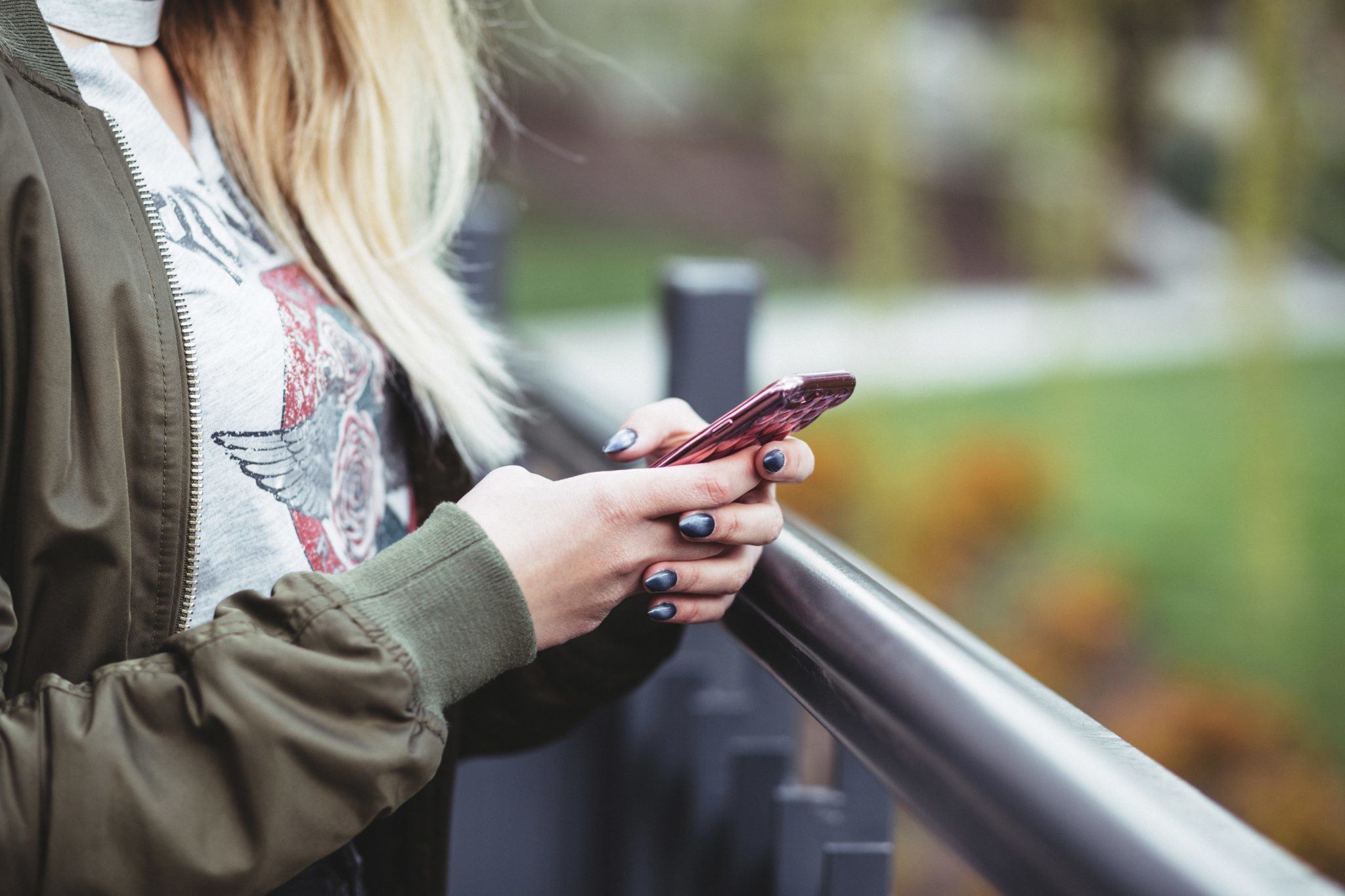 So how does mobile marketing work?
Mobile marketing consists of ads that display on smartphones and tablets. The mobile marketing ad formats, customization and style varies across different platforms. Like social media, websites and mobile apps. These all deliver the own unique mobile ad options.
Why do you need a mobile marketing strategy?
Surprisingly, mobile devices can actually disrupt the way people engage with brands. Since everything that can be done on a desktop computer is now available on a mobile device. Everything from opening an email to visiting your website. To even reading content! It's all accessible through a small mobile screen. Although you should take this a few things into consideration. A recent study reports that approximately 40% of users' internet time is spent on mobile devices. So if you simply ignore mobile marketing, you're losing the race.
Here are some of the interesting mobile marketing statistics:
Approximately 80% of mobile device time spent on applications
People browse 70% more web pages on tablets compare to smartphones
The retail conversion rates are 2.2% on tablets that is higher than 0.7% on smartphones
Mobile devices are now the "go-to" gadget. Which means that desktops and laptops are being used a lot less. The average U.S. consumer now spends around 189 minutes per day on apps. Which makes sense as to why mobile app usage and engagement has risen more than 50% since 2015.
HOW TO CREATE A MOBILE MARKETING STRATEGY
Effective mobile marketing comes from understanding your mobile audience. It means that you need to design content with mobile platforms in mind. As with any other type of marketing effort, you need to develop a unique strategy. One that is based in your niche and target audience. Mobile technology is all about customization and personalization. Therefore mobile marketing is too!
1. Create Mobile Buy Personas
First of all, you need to understand your audience. It really is the first step to any marketing strategy. You can do this with buyer personas. These personas are essential to better understanding your customers. Ultimately a buyer persona is a fictional representation of different types of customers. Therefore it's best to create a profile that describes each type of background. Such as job description and their main source of information. In addition, you can even focus on their preferred type of content and objections. However don't forget their role in the purchasing process. Once you have a clear picture of your target audience it's a lot easier. Especially when it comes to marketing channels and messages.
You should also target your audience's mobile habits as well. Do they spend more time on their device in the morning or evening? How much of their internet access happens on mobile devices? Are they comfortable completing a purchase on a smartphone? A simple way to start this process is to research reports on mobile usage. Ultimately you'll find things like:
65% of all email is first opened on a mobile device
48% of users start their mobile internet sessions on a search engine
56% of B2B buyers frequently use smartphones to access vendors' content
95% of adults primarily use their smartphones to access content/information
2. Set Goals
The key to an effective strategy is to define what success looks like for your business. You need to identify goals and the following questions should help:
What are you currently doing for mobile marketing? This defines your starting point and to make sure that everyone is on the same page.
If you are already doing mobile marketing, how are those initiatives performing? This conversation will identify what is and isn't already working. It will also identify what's not being measured.
What are your main objectives for mobile marketing in your overall strategy? Discuss why you want to do mobile marketing. Consider what it is that you expect to gain from it.
Who are your key audiences for mobile marketing? Talk about your customer personas in the vein of mobile usage. How similar or different is each persona's mobile usage?
How will you engage your mobile audience cross-channel? This will help analyze how the channels can be used in your mobile marketing strategy.
Step 3 Establish KPIs
Mobile marketing needs to be tested and optimized. Just like with your other marketing efforts. Therefore you need to determine what is realistic. This is where KPIs come into play. A Key Performance Indicator measures value. As a result, measurable KPIs define the success of your mobile campaign. For example:
Engagement – You need to provide mobile-friendly content for potential customers. Don't forget to include what they might search for within your niche. However you need to make sure that your website is mobile friendly. Ultimately this will improve your mobile SEO.
Acquisition – Make sure that your emails are mobile-friendly, with clear call-to-actions. For example, buttons should be near the top of the message. They also need to be big enough to easily tap on devices. As a result, it will facilitate click-throughs.
Customer Service – In a connected world, customer service is definitely a marketing opportunity. Therefore you need to make sure that your customers can easily reach you. And that means through any platform they want. Be sure to include click-to-call buttons for smartphone users.
In order to identify the right KPIs for your mobile marketing campaign, ask yourself:
Do I want to increase conversions from email messages?
Am I trying to improve traffic to sales pages?
How important is it that I generate more qualified prospects?
Does our brand need to improve sales by converting more traffic on certain pages?
4. Monitor Mobile Metrics
Google Analytics can help monitor mobile usage of your site:
Behavior data reveals how well your mobile content engages your audience.
Conversion data will indicate whether or not some of your key landing pages still need to be optimized for mobile browsing.
All these metrics matter. Especially with mobile marketing. Therefore in Google Analytics you should add the "Device Category" field to the "Site Content" dashboard. Afterwards it will display the quantity and quality of the mobile traffic to each individual page on your site.
In Google Analytics:
Go to the Site Content dashboard. It will include metrics like pageviews and bounce rate.
Then add the Device Category.
Click the "secondary dimension" menu above the first column
Select device category from the users submenu.
The table will display the most viewed pages on your site, per devices.
The table will display the most viewed pages on your site, per device. As a result you can see how mobile actually affects your web traffic. This information will also let you know which search queries are used. It also finds content your mobile audience is most interested in. As well as which pages to optimize for mobile browsing first.
THE IMPORTANCE OF MOBILE FRIENDLY WEBSITES
A mobile-friendly website is no longer an option. It's a definite must! The rise in mobile traffic results in many factors. In addition to Google's mobile-friendliness ranking. It means that a brand's site must adapt to mobile devices. If they don't, they won't remain competitive.
For search engines, a "mobile-friendly" site means many things. Content must fit perfectly on the screen. It should load quickly and return no mobile errors. Luckily Google has a free mobile-friendliness tool. This will truly help marketers determine how to improve their sites.
The most important reason to maintain a mobile-friendly site is to create a consistent user experience. One that engages every stage of the buying cycle. You really need to make sure your mobile users experience is as easy and seamless as possible.
MOBILE ADVERTISING FOR EMAIL MARKETING
More than half of all emails are opened on mobile platforms. Which means that your audience is more inclined to engage via a mobile device. This is why email campaigns should pay attention to mobile users. Most email marketing providers users with a responsive design. This automatically formats website content for optimal viewing. However, there is still some key things to keep in mind. Especially when you design email CTAs (call-to-actions) for mobile users.
Place the CTA early in the message (above the fold whenever possible).
Make buttons at least 44×44 pixels, so they are easily "tap-able."
Emails should optimize what is displayed in the mobile inbox. For example, the "From" fields max out at 23 characters. As for the subject lines, they should max out at 38 characters.
Finally, don't forget about those landing pages. Because if your email isn't mobile friendly the click-through diminishes. This occurs when a landing page isn't optimized for mobile. Customers will usually abandon a site that doesn't operate properly.
Therefore you need to create a unique landing page for an email campaign. It optimizes the experience for the mobile user. It also gives you the chance to create a range of metrics. Which will help monitor the mobile success of the campaign. Here are a few things to keep in mind as you create the mobile landing page:
Remember that mobile users use their fingers to select items. Therefore you should use pronounced image buttons and keep the layout simple.
Keep forms minimal. The less fields, the better.
Make sure your images are re-sizable for different devices.
Verify that the page looks as good vertically as it does horizontally.
In conclusion, a mobile marketing strategy is not a stand-alone effort. Most of all it is a large chunk of any marketing campaign. Either long-term or short-term. Simply because its importance is growing, exponentially. From email to SEO, to content and social media marketing, there is a mobile marketing channel to reach every part of your audience where they are most comfortable.
In the end the goal is to optimize websites and create emails geared to mobile devices. Which comes from updating your buyer personas. In the long run it will give you a better idea of how your target audience spends its mobile time.
Have you made any mobile-friendly efforts on either your website or email marketing campaigns? Do you use any social media platforms for your business? What works best for you? What doesn't? Let us know in the comments below so we can discuss!